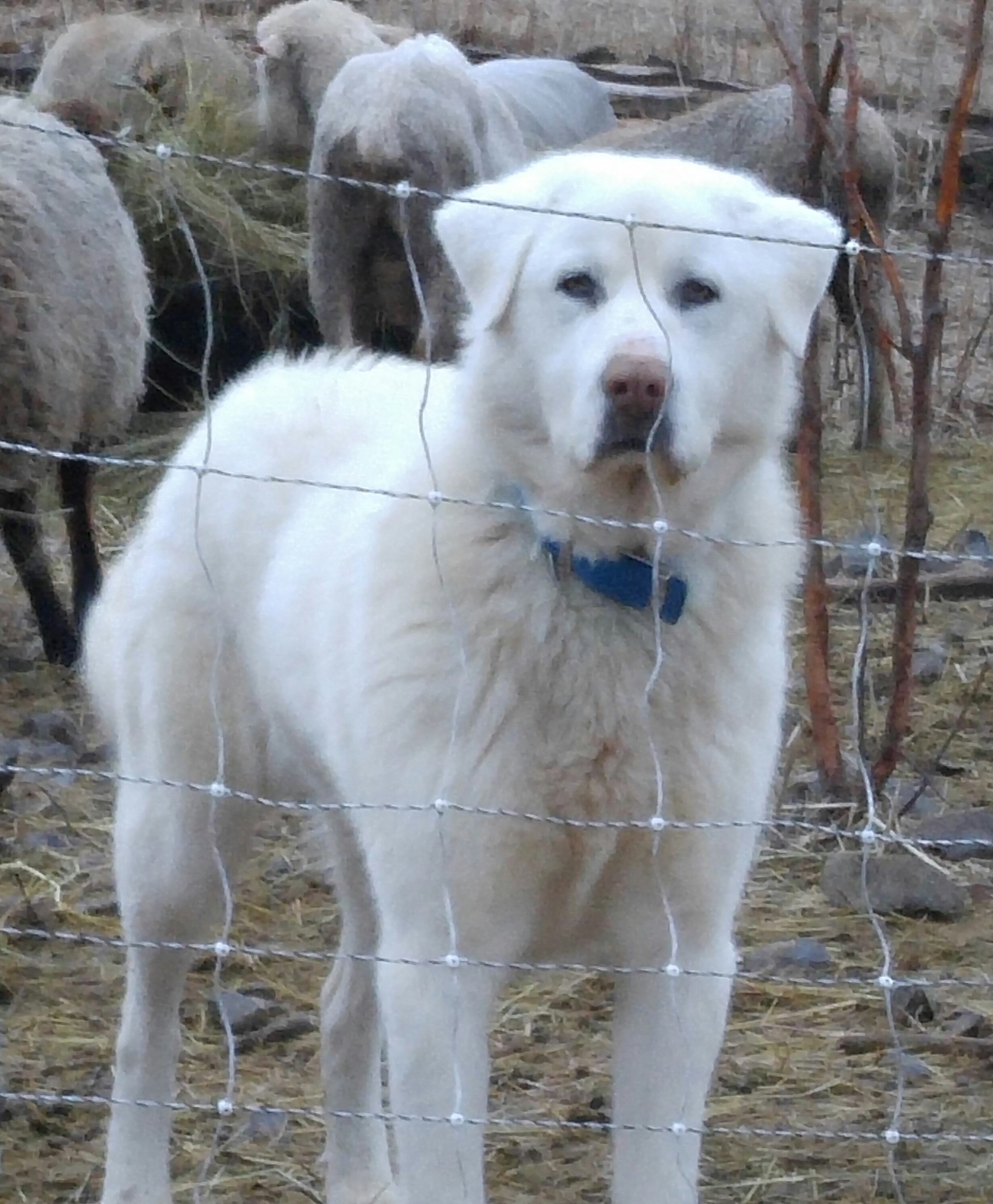 Kara is our female livestock guardian dog. She is mostly Great Pyrenees with a little bit of Anatolian Shepard and Akbash.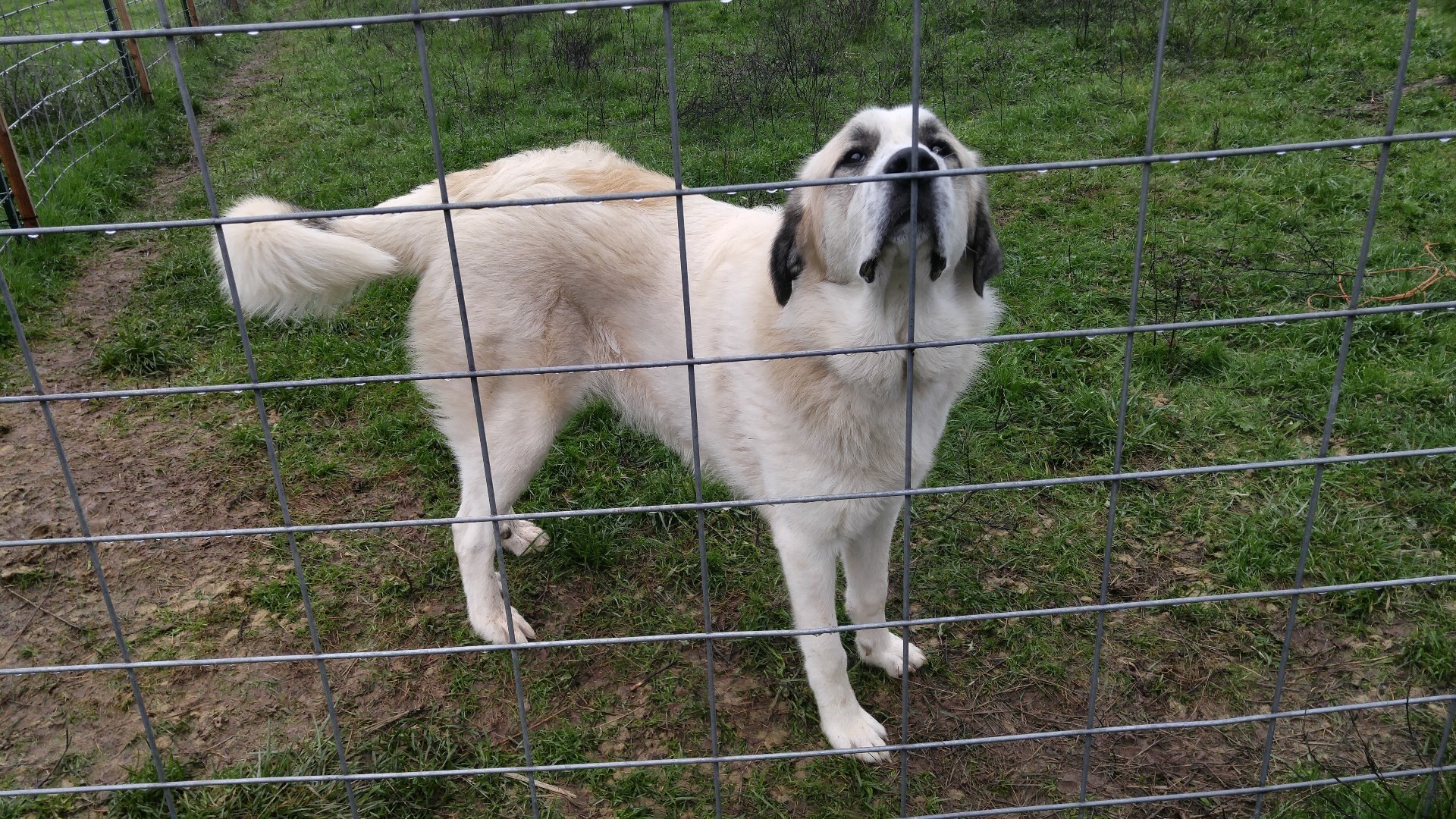 This is Karson, our male livestock guardian dog. Karson is half Great Pyrenees and half Anatolian Shepard. The picture on the right is Karson at about 8 weeks of age. So CUTE!!!!!!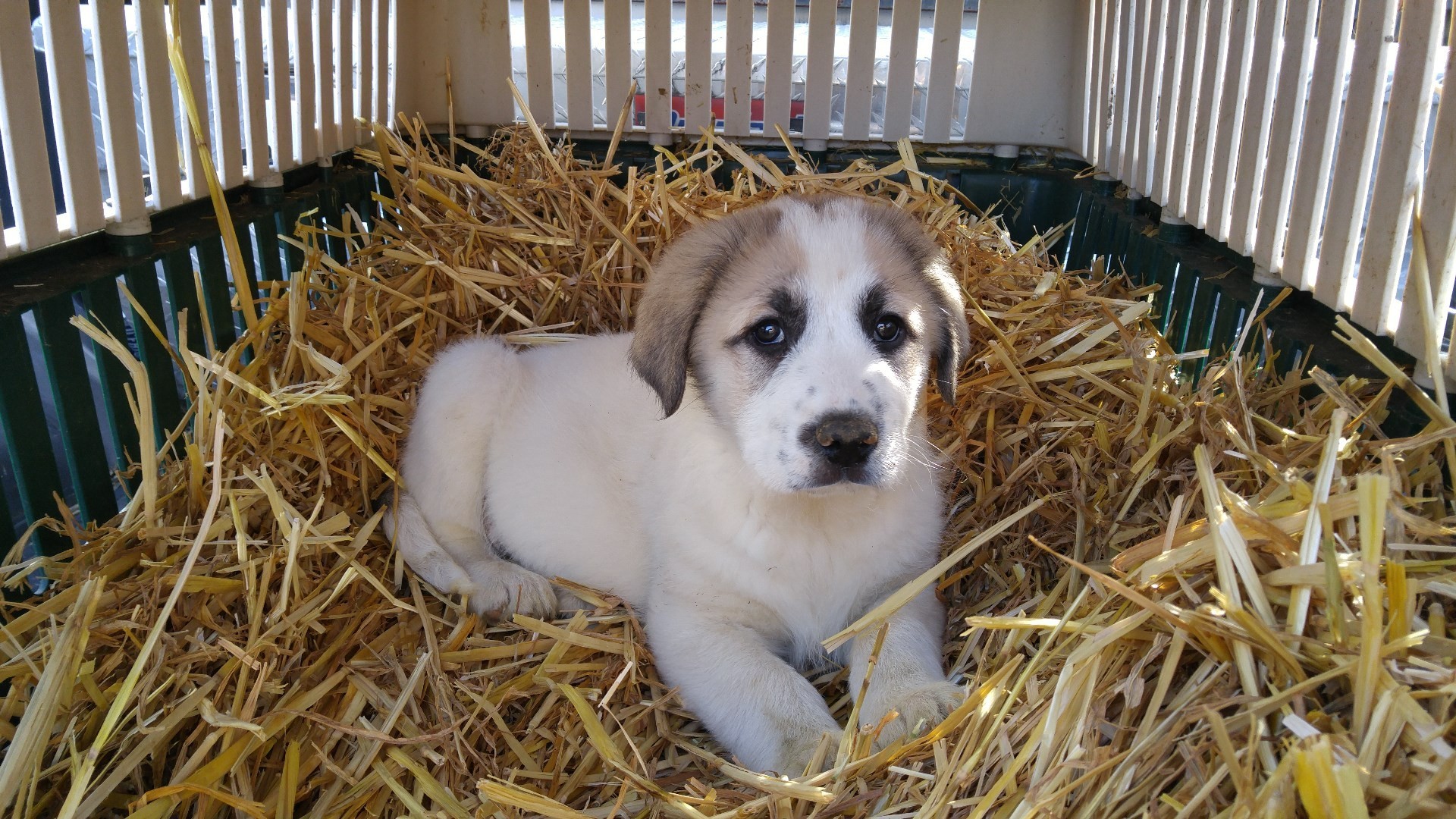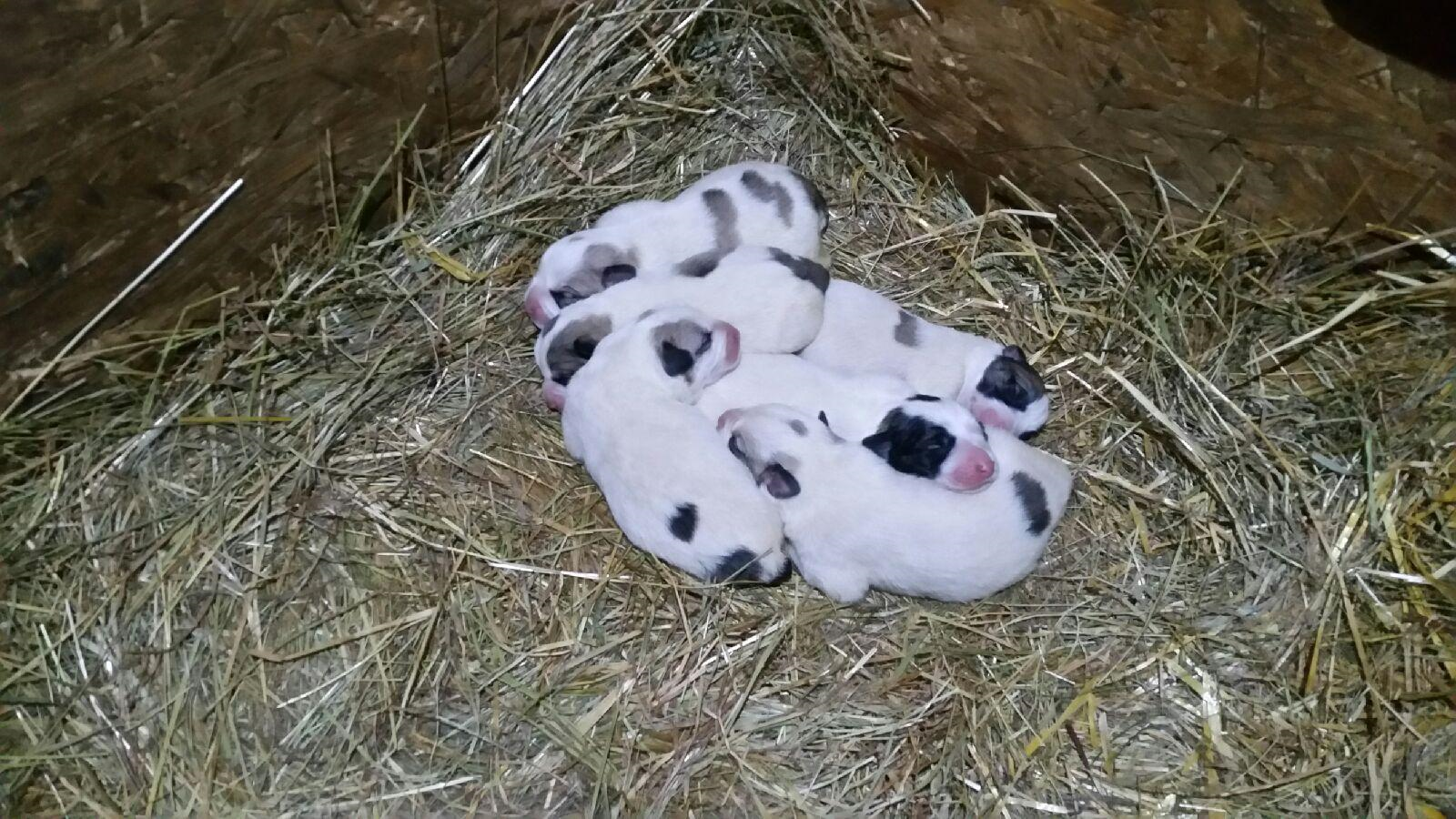 Kara and Karson became parents on March 7, 2017. We have 6 puppies, 3 female and 3 male. They will be available for sale soon and ready for their new homes about mid-May. If you are interested in one of our pups, please let us know. Also, keep in mind that these dogs are generally not suitable as house pets. They are very gentle with their humans and need a job. Please research and understand the personalities and needs of these critters and make sure they are the right fit for you.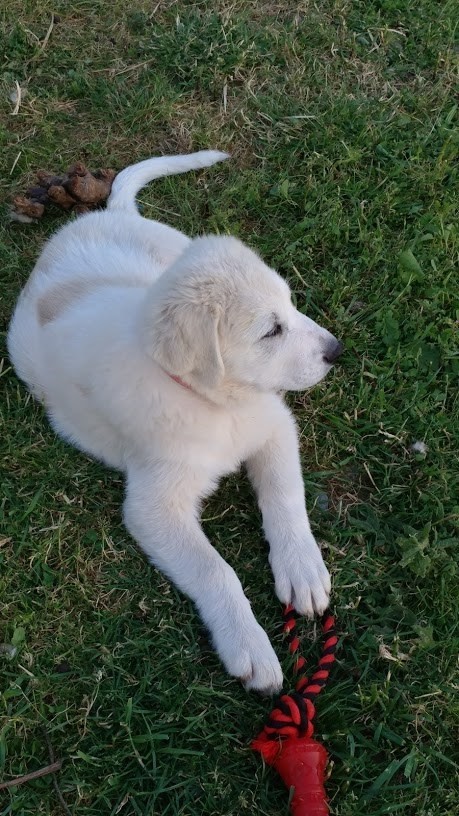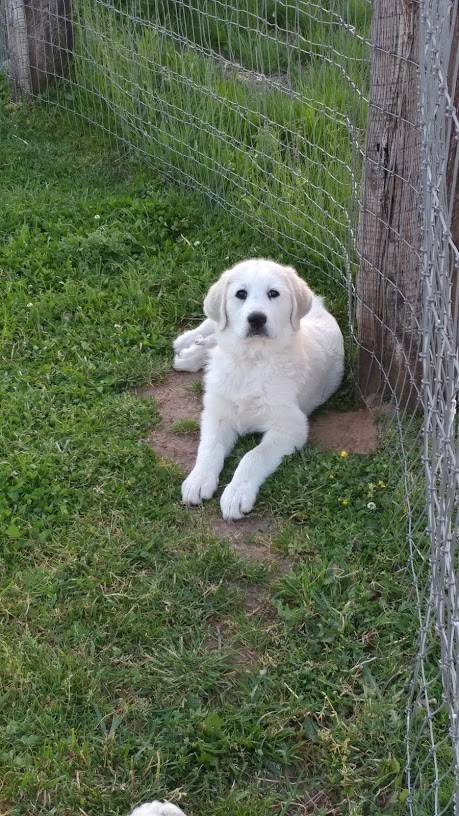 6/7/17 These two puppies are available! Both are females, born 3/7/17. The girl on the right has a coral colored collar and the girl on the right has a blue collar. They are up to date on shots and worming. They are very calm and are currently living with goats and horses. They have been exposed to chickens. We are asking $300 each, they are ready to go now. Thanks!!!!